Our Customers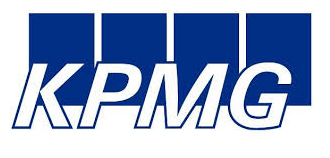 In February 2013, Kieran Wallace & Eamonn Richardson (KPMG) were appointed as Special Liquidators to Irish Bank Resolution Corporation Ltd, the largest ever bank liquidation in the history of Ireland.

Paul was introduced to us and subsequently appointed at a senior level to work as part of a team reporting directly to us. In his role, he was actively involved across the core workstreams including; operational capability and risk management within the bank, the loan sales process, Transitional Service Agreement negotiations & delivery, loan book migration, NAMA relationship management including legal exit services and latterly the wind down of the bank.

Throughout the liquidation, Paul played a pivotal role and added significant value in terms of his ability to leverage his substantial banking and commercial experience to manage the many unique challenges resulting from such a dynamic and complex liquidation. He was also effective in keeping us appraised of risks as they were identified and delivered practical risk management solutions to mitigate such risks. Paul consistently demonstrated strong communication and change management skills throughout his time on this project and applied sound judgment on our behalf in his dealings with a wide range of stakeholders both within KPMG and IBRC, with external parties such as NAMA, our external legal advisors, the purchasers and the servicers of the loans which were sold.

Should KPMG ever have a requirement for someone with his skill set and experience, we would have no hesitation in working with him again.



Kieran Wallace Eamonn Richardson
Partner – KPMG Restructuring Partner – KPMG Restructuring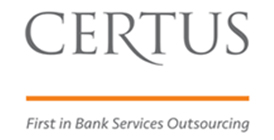 "Paul has sound strategic focus combined with attention to detail that enable him to see strategy through to operational implementation and strong results delivery. Paul recently provided Certus with Code of Conduct on Mortgage Arrears project expertise via an Interim Management role.

Paul has a very practical ability to deliver resolutions to specific problems and issues within a set time frame."
Mark Mohan
Operations & Retail Director
Certus
Dublin

"We are a relatively new company operating in a niche area, supporting over 4,000 exporters with their Trade Documentation requirements in Ireland, UK, U.S. & Canada, through the provision of an On Line platform which delivers Certificates of Origin from Chambers of Commerce.

While our business has grown through the recession, we also recognised the need to expand our Product Range and Customer Base, the question was with what products, to what customers and who would do this work with us.

That's where Paul was able to help. He was able to quickly get a deep understanding of our unique business and provide a strategic review of our current business operation. This identified the competitive advantages we have but also quantified the level of reliance we have on our current product range and customer base.

The second part of his assignment was to identify potential areas for development which would allow us to leverage the skills & systems which we had developed over the past few years. Following an extensive & thorough review of potential areas of opportunity by Paul, we identified a number of high potential areas for feasibility research. We plan to work further with Paul to maintain the momentum required to bring these to launch.

In a nutshell, Paul has provided Tradecert with the flexibility, skills and experience, not normally available to small businesses, to undertake this work, allowing us, the owners of the business, to maintain our focus on business as usual.

We would not have achieved this result without Paul's support and drive. We look forward to continuing our relationship with him".

Tom Kelly
Managing Director
Tradecert Ltd
Galway

"We sought support from Paul to help us bring our business to the next level. We started by bringing him through an outline of our market, business structure, strategy and product details. We also gave him an outline of what we wanted to achieve. He took the time to understand our needs and helped us to refocus our business strategy to ensure our marketing, sales & product management activities were more effectively aligned to our customer's needs. He has given us a wealth of tailored advice, performance management templates & concepts and much more. We would strongly recommend Paul to any company looking for new thinking, objective perspective and practical advice".
Brian Connell
Managing Director
All Storage Providers Ltd